5 Best First Aid Kits For Cars in 2023
Whether you're simply commuting to and from work, heading out to run your daily errands, or going on an exciting road trip, it's always a good idea to be prepared for anything that may happen along the way. 





Even if you are the best driver in the world, emergencies can happen on the road. Having a first aid kit for your vehicle is one of the best ways to prepare yourself and your family for any type of emergency you may encounter.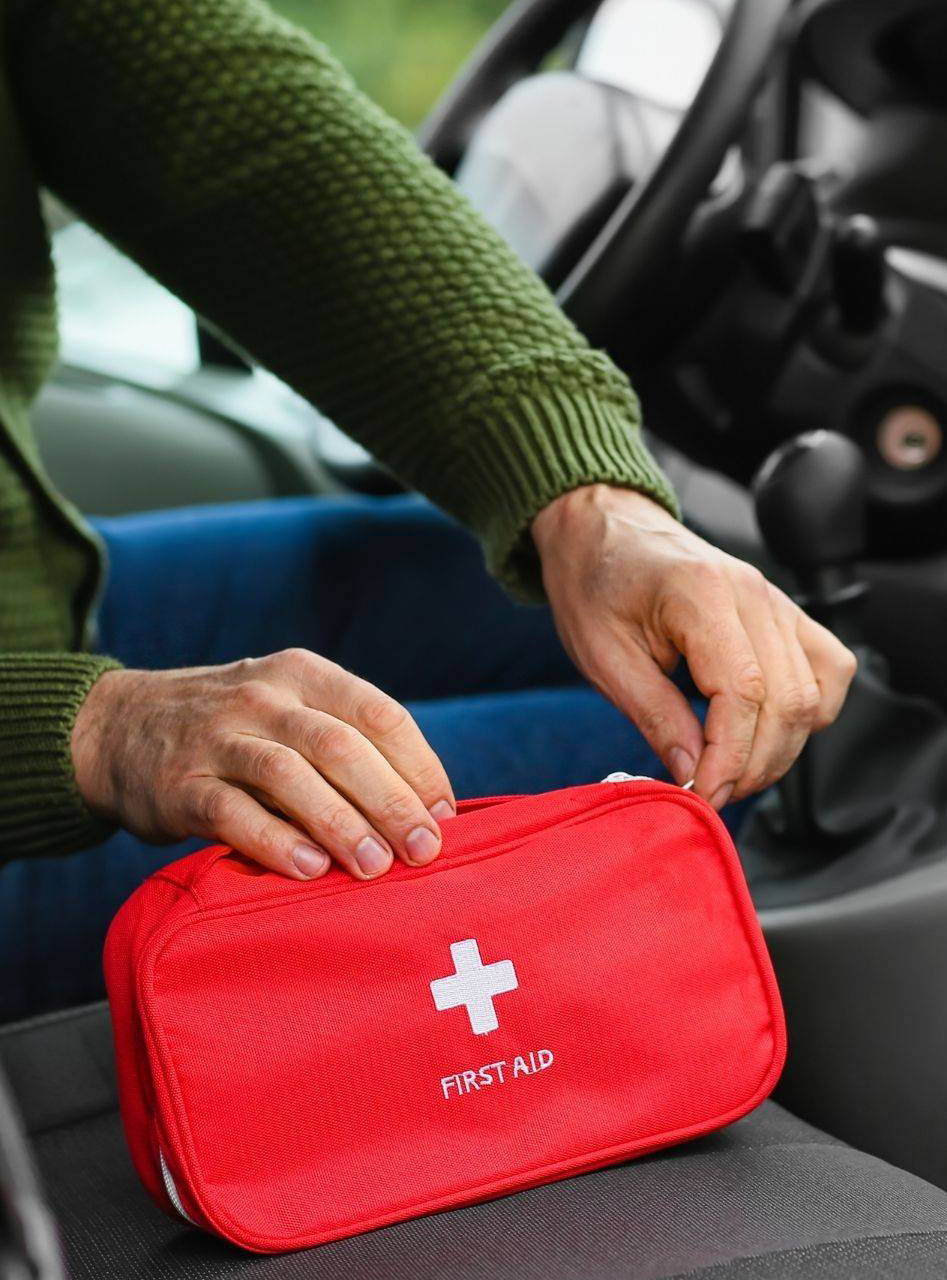 Quick Preview Of Our Top 5 Kits
Keep reading to learn more about these amazing kits and the importance of having a first aid kit in your car at all times.
Why Do You Need a First Aid Kit In Your Vehicle?
There are other threats while on the road in addition to accidents, you might experience a breakdown, or unpredicted adverse weather.

Even something as simple as a minor injury that happens while you are away from but still close to your vehicle, like while playing at the park, at a youth sporting event, or on a hike.

Having a first aid kit in your car may help you in all of these situations and can protect you from getting stuck in a bad situation.

You can find tons of first aid kits that are pre-packaged with essential supplies, but which kit that is best equipped for you is a personal choice.

We recommend that you review the contents of each kit and pick the one that best suits your needs.

In addition, you may wish to personalize it with items that are important to you, like medications or home comforts.
" Every vehicle should have a safety kit in it, to help keep everyone prepared for an unexpected emergency on the road."
- Phil Bregman
Owner Safety Kits Plus
What Makes a Great First Aid Kit?
Your first aid kit doesn't have to be overwhelmingly large, but it does need to be stocked with all the essential items necessary for an emergency kit. Standard first aid kits will typically have the following items included inside:


1. Medical Gloves
2. Antiseptic Wipes
3. Alcohol Pads
4. Antibiotic Cream
5. Assorted Bandages
6. Gauze Pads
7. Gauze Roll
8. Adhesive Tape
9. Bite & Sting Relief
10. Tweezers
11. Shears
12. Elastic Bandage
13. Pain Medication
14. Allergy Medication
15. Burn Relief Medication or Gel
Bandages: Adhesive Band-Aids are one of the most essential items to have in your first aid kit to help with blisters, scrapes, or cuts. You'll want to have a variety of different-sized bandages, including knuckle bandages, fingertip, as well as small and large bandages. Elastic bandages are also essential to help reduce the swelling of an injury or keep cold packs in place.

Antiseptics: Help to clean wounds and cuts and help prevent potential infections.

Topicals: When you're out on a road trip, or away from home, it's essential to have items that can be used to clean fresh wounds or find relief from a bite or sting or allergic reaction. Ointments like Ani-Itch Cream, Oral Pain Relief, Sting Relief, Bite Relief, and Antibiotic Ointment will go a long way in treating various issues you may experience on your travels.

Medications: If it's not an external pain you're dealing with, it might be an internal pain. Having medications like Advil, Benadryl, or Tylenol available to treat allergies, headaches or cramps can help save the day.

Tweezers: Tweezers can come in handy if you need to extract anything with their fine points, such as ticks, stingers, or splinters.
5 Best First Aid Kits For Vehicles
Having a well-stocked first aid kit is an essential investment to make to ensure you're prepared, regardless of the emergency at hand. However, finding a suitable kit can seem overwhelming with the large variety of options to choose from on the market. We've put together the top five first aid kits for cars that are ideal for keeping in your vehicle.


---
The Ultimate First Aid Kit For Your Vehicle
This comprehensive first aid kit was designed specifically for keeping in your car. Not all injuries happen directly in a car accident, you may be out and about running errands, at the local park playing, or on an adventure like off-roading or hiking. Having a well-stocked first aid kit can make all the difference in addressing minor cuts and scrapes, as well as more serious injuries. This kit is ideal to keep in your car.
---
Basic Kit - Choose your favorite color
If your family is a little larger, containing two to four people, the MyFak First Aid Kit is the perfect option. With more than 85 pieces in each kit, you can be assured you'll have the right supplies to deal with any type of emergency. The My Pak First Aid Kit is available in five different colors and contains essential gear such as medications, basic survival gear, bandages, topicals, splints, tweezers, and even a thermometer.
---
Well-rounded kit complete with first aid kit
Be prepared on the road for all sorts of emergencies, accidents, and injuries. This comprehensive and well-stocked car emergency kit has the essential tools and supplies to help you out and of course a very useful first aid kit.
 
---
Accidents and breakdowns on the road can happen. However, with the AAA Executive Roadside Emergency kit, you have everything you need to get yourself safely out of the situation. With essential components like LED headlamps, safety triangles, duct tape, utility knives, and bungee cords, you're ready to take on any roadside issue. Plus, the kit still contains essential first aid items such as bandages, gloves, and gauze to fix any scrapes or cuts.
Importance of Personalizing Your First Aid Kit
While the items you can find in all of these kits are great, you might need more personalized supplies depending on your specific circumstances.

Things like medications, mobility devices, or any specific supplies you think you could potentially need in an emergency situation.

By combining the essential supplies found in these kits and adding your personal items to them, you will well on your way to being prepared.

Emergencies can happen when we least expect them, so be proactive and prepare yourself with a suitable first aid kit for vehicles that fits your specific needs.

Order your kit today.
---
It's time to get prepared
Sign up to hear about the latest safety tips and exclusive offers
---