The Ultimate Bug Out Bag List
Essential Supplies To Keep On Hand In Order To Be Prepared For A Natural Disaster
Life is unpredictable and weather patterns are getting more and more extreme each year. If you live in an area that is prone to hurricanes, wildfires, tornadoes, floods, or earthquakes it is vital that you always stay ready and prepared. You never know when disaster may strike and you might be forced to escape your immediate surroundings at a moment's notice. Be ready by having a well-stocked bug out bag also known as a survival bag on-hand. Check out our checklist below to make sure you have the essential supplies in your bag.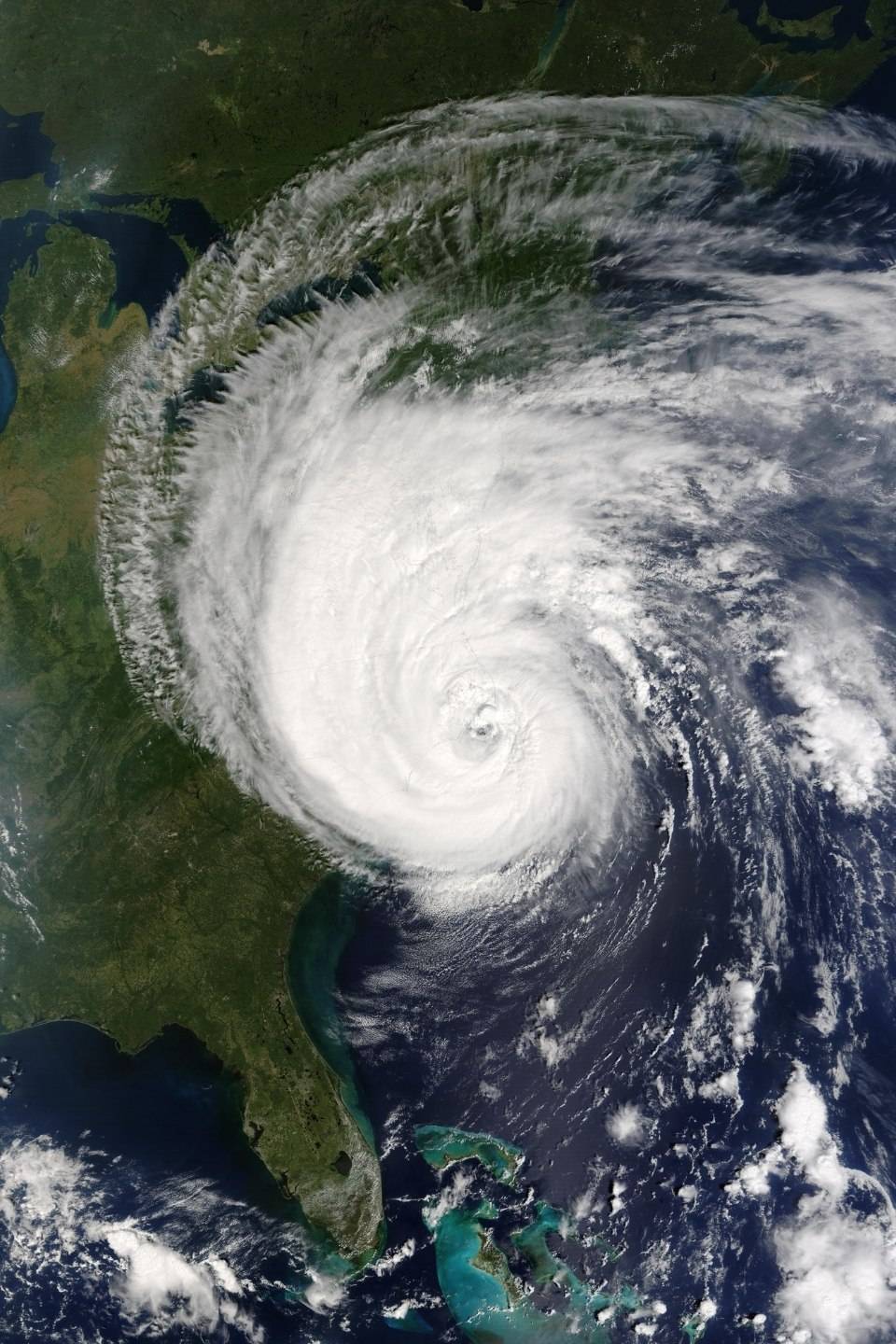 Preview of Our Top-Selling Bug Out Bags

The Survivor's
Bug Out Bag Checklist

Use this list as a guide on the essential survival supplies that you should have in your bug out bag. Whether you purchase one of our top-selling survival kits or you build your own, make sure that you customize the kit to meet you and your family's specific needs. Download this checklist to get started. 
Basically, a Bug Out Bag, also referred to as a BOB or a survival kit, is an emergency backpack filled with essential survival items that are designed to help you in the event you either need to evacuate your home at a moments notice or if you are hunkered down in your home due to a natural disaster. 



Most bug out bags typically include all the necessary items to help you get through the first 72 hours of a natural disaster survival situation. This means that you may be outside without a roof over your head or stuck indoors for three days without power or being able to access external help, but your BOB is designed to be able to help see you through. 



List Of Essential Bug Out Bag Supplies

Before we dive into why you should have a bug out bag, Let's first take a look at what you need to include in your BOB and what purpose each item serves.
1. Air Filtration Mask - In case of a dust storm or a tornado, you can't get clean breathable oxygen without an air-filtration mask. When buying one, take care to choose a model that also has particulate filtration.

2. Waterproof Tent - Mylar tents are specially designed to trap heat and keep water out. You must have one in your BOB.

3. Survival blanket - These blankets are light, thin as sheets, and coated with metal to help retain a lot of heat. Space blankets can also be used as makeshift shelters if needed.

4. Water filtration device and Water Bottle - Needed for making and storing clean water, while keeping contaminants away.

5. Food Bars - The rations you carry should be energy-dense. There are several manufacturers that sell military-approved food bars that have a long shelf life and are specifically designed to sustain yourself in harsh environments.

6. Gloves - Durable gloves will not only strengthen your grip but also save your hands from getting bruised and infected.

7. Waterproof jacket - If your area has unpredictable weather, you must carry a rugged jacket.

8. Knife and Pepper spray - Knives can be handy for self-defense and as a tool in tough situations. Additionally, a can of pepper spray will help you ward off attackers or wild animals.

9. Flashlight - A powerful but compact flashlight should be part of every BOB. You can supplement it with a glowstick as they stay lit for about twelve hours and are easily visible from afar.

10. First-Aid Kit - A well-rounded first-aid kit is a must for every BOB and should include antibiotic ointment, painkillers, bandages, sunscreen, wipes, antiseptic lotion, painkillers, gauze, and a tourniquet. Take some time when packing these to read up on how to properly self-administer first-aid in an emergency situation.

11. Maps and a Compass - Disasters like earthquakes can alter the landscape of your surroundings, making even local navigation difficult. A map and a compass will help you determine exactly where you are and where you may need to go to stay safe or get help.

12. Multi-Purpose Tools - Include a mini-shovel in your BOB to dig trenches, carve out firepits, and for self-defense when outside. You should also carry paracords for fishing, hunting, and securing your shelter. Finally, duct tape, a whistle, and a portable battery are great items to round out your bug-out bag.
13. Sleeping Bag - Having a lightweight and compact sleeping bag can bring some level of comfort if you are forced out of your home. Or even if you are sheltering in place, a sleeping bag can be useful if you are unable to sleep in your bed.
14. Cold Weather Gear - If you live in an area that experiences harsh winter conditions, ensuring that your BOB contains items like extra layers of protective clothing, gloves, beanies, blankets, and hand warmers is essential.
15. Glow Sticks - Serve as a great source of additional lighting as well as to signal for help.
16. AM/FM Radio - There are reasonably priced battery or crank operated radios. Having one can keep you well informed during a natural disaster if cellphone service goes down.
17. Duct Tape - This is one of the most versatile and useful survival essentials to any BOB or kit. There are countless uses for duct tape and you will be happy you have it in case of an emergency.
18. Water Bottle - Having a reusable and durable water bottle is essential in any survival situation.
19. Waterproof Matches and/or Fire Starter - These will make life exponentially easier if you are in a survival situation and need to make a fire, especially if you do not have training or experience making fires with primitive tools.
20. Paracord - Another one of those extremely versatile and essential tools to have in your BOB. Like the duct tape, there are endless uses for this rope in a survival scenario.
21. Water Purification Tablets - In many natural disasters, you may not have access to pure drinking water. Having these tablets in your BOB allow you to purify your water on the go.
22. Eye Protection - Googles and sunglasses are great additions to your BOB. You may not have time or you may not remember to grab your sunglasses in an emergency situation, so have an extra pair in your BOB.
23. Medications/Prescriptions - Many survival kits and BOBs come with the most essential survival gear, tools, water, and food. But be sure to customize your BOB by including medications and prescriptions and any other personal items that you would need in order to survive.
Our Top-Selling Survival Kits
1. MyMedic 20 L Survival Backpack Kit
The MyMedic 10 Essentials Survival Kit is designed to cover 10 of your most crucial survival supply needs in case of an emergency. First Aid Kit, Multi-tool, Water, Food, Fire, Light Source, Sun Protection, Shelter, Navigation, and Clothes. All of this comes in a stylish dry bag and is the perfect starting point for your bug out bag. Great for 1 person and you can add your own personal items to make it accomodate 2 people.
What is included in the surival kit

SPORT AND OUTDOOR
Space Blanket
Light Stick
25 Ft Paracord
LifeStraw Water Filter
Water Bottle
Super Bivvy
Epic Wipe L
Millennium Food Bar
SOS Emergency Ration
Matches
Headlamp
Sunglasses
Compass
Emergency Poncho
Socks
Beanie
Gloves
SPORT AND OUTDOOR
Hiker Medic
    - 2 1x3" Bandage Med Pack
    - 2 2x4" Bandage Med Pack
    - Mini Burn Mod
    - Bite &Sting relief pack
    - Blister and Chafing med pack
    - Sun Exposure med pack
    - Whistle
    - Space Blanket  
    - 25 Ft paracord
    - Hydration Mod

TOPICAL
Sunscreen
BLEED
Emergency Pressure Bandage
HYDRATION
4 Aqua Tabs
4 SOS Emergency Drinking Water Pouches
TOOLS
Stay Alive Guide
Multi-tool
2. Tactical Survival Unit - 72 Hour Preparedness
This bug out bag has some serious gear in it! It comes with the essentials such as first aid suuplies and a survival nutrition bar to keep you hunger at bay. Where this kit stands out is the "tactical" tools and equipment it comes with. Items such as a machete, a shovel, an ax, and paracord can help you if you are in a remote area, or you are trying to get out of an area and there is a lot of debris from a natural disaster. This is a great kit to use as a foundation to your preparedness and then build off of. Add personal items, clothing, and additional emergency food and water and you will have an ultimate bug out bag in your hands.
What is included in the surival kit

First Aid
1 First Aid Pouch
1 First Aid Guide
1 Tweezers
2 Vinyl Gloves
3 Cotton Tipped Applicator
1 2" X 3" Moleskin
2 Alcohol Prep Pad
2 Iodine Prep Pad
2 Sting Relief Pad
2 Antiseptic Towelette
1 Hydrocortisone Cream
2 Triple Antibiotic Ointment
4 Acetaminophen Tablet 325 mg
4 Ibuprofen Tablet 200 mg
5 3/8" X 1-1/2" Bandage
10 3/4" X 3" Bandage
2 Knuckle Bandage
2 2" X 2" Sterile Gauze Pad
2 3" X 3" Sterile Gauze Pad
2 3" X 4" Non-Adherent Dressing
1 1/2" Adhesive Tape Roll
5 Butterfly Bandage
Survival Tools
1 Survival Guide
1 AM//FM Radio
1 5-in-1 Whistle
3 Survival Blanket
3 Cotton Tinder
10 Cable Tie
1 Pocket Water Filter
1 Collapsible LED Lantern
1 Fishing Kit
1 Paracord - 100ft
1 Cooking Pot Set
1 Portable Folding Stove
1 Shovel/ Pick
1 Hatchett
1 Machete
1 Roll Duct Tape 2" x 30'
1 One Hand Fire Striker
1 Titanium Spork
Carry Case
1 Sturdy Backpack

Nutrition
1 72 Hour Food Pack
The first 72 hours after a natural disaster or survival situation are the most crucial and being prepared to shelter in place or grab a bug out bag and go is a very real world scenario. This 3 Day survival backpack is filled with a great combination of practical and easy to use survival gear and delicious tasting meals that you can actually heat up and enjoy. There is something about having a warm and tasty meal that can lift your spirits and even energize you during an emergency. There is also a 10 person first aid kit included so you can be prepared for your own minor injuries and even help others. This is by far one of the most well-rounded kits.
What is included in the surival kit

Food & Drink
30 Total Servings
Appalachian Apple Cinnamon Cereal
Sunrise Strawberry Granola Crunch
Daybreak Coconut Blueberry Multi-Grain
Golden Fields Mac & Cheese (2 Pouches)
Switchback Spicy Asian Style Noodles
Backcountry Wild Rice Risotto
Summit Sweet Potato Curry
Open Range Cheesy Potato Soup (2 Pouches)
Basecamp Four Bean & Vegetable Soup (2 Pouches)
Aqua Literz Water
First Aid & Hygiene
112-Piece First Aid Kit
Sanitizing Wipes (50 Pack)
4-In-1 Flashlight: Hand Crank Flashlight, AM/FM Radio, Panic Alarm, & Mobile Phone Charger
Mylar Emergency Blanket
Rechargeable LED Lantern
Paracord Bundle (100 Feet)
5-In-1 Survival Whistle
Foldable Knife
Portable Stove & 24 Fuel Tablets
Cooking Pot Set
4-In-1 Utensil Set (Spoon, Fork, Knife, & Bottle Opener)
Seychelle Water Filtration Bottle
Fire Starter (Flint & Striker)
Waterproof Matches
Wise Fire Starter (6 Pouches)
4. 64 Piece Survival Backpack
This survival backpack is all about making sure you and your family are covered from a food and first aid perspective. There is over 5,000 calories of emergency food items included to help you and your family get through the first couple of days in a survival situation. It is ideal for 1-2 people, and if you have a bigger group, you should consider getting multiple backpacks to help keep everyone safe, fed, and hydrated. Even comes with playing cards to take your mind off of your situation and bring calm to your group.
What is included in the surival kit

FOOD AND DRINK
- 32 Total Servings (Including Apple Cinnamon Cereal, Brown Sugar Cereal, Creamy Pasta, Southwest Beans and Rice, Hearty Tortilla Soup, and Whey Milk)
- 5 X 4.227 fl. oz. Water Pouches
FIRST AID AND HYGIENE
- 37 Piece First Aid Kit
- N95 Dust Mask
- Pocket Tissues
- 3 Wet Naps
- Waste Bag
ADDITIONAL SUPPLIES
Portable Stove (Including Fuel Tablets)
Stainless Steel Cup
Squeeze Flashlight
5-in-1 Survival Whistle
Waterproof Matches
Mylar Blanket
Emergency Poncho
Playing Cards
5. 2-Day Survival Backpack
This is the 2 day version of the 3-Day survival backpack and it too is a great combination of useful survival egar and tasty meals. The hand crank radio and flashlight combo is a very reliable piece of equipment to have in an emergency or natural disaster situation where you may not have phone service. You can listen to the radio for emergency updates and to find out where you can get help. It comes with everything you need to warm up your meals and to even start a fire if you need to.
What is included in the surival kit

Food & Drink
20 Total Servings
Appalachian Apple Cinnamon Cereal
Daybreak Coconut Blueberry Multi-Grain
Golden Fields Mac & Cheese (2 Pouches)
Backcountry Wild Rice Risotto
Summit Sweet Potato Curry
Open Range Cheesy Potato Soup
Basecamp Four Bean & Vegetable Soup
Aqua Literz Water
First Aid & Hygiene
112-Piece First Aid Kit
Sanitizing Wipes (50 Pack)
4-In-1 Flashlight: Hand Crank Flashlight, AM/FM Radio, Panic Alarm, & Mobile Phone Charger
Mylar Emergency Blanket
Paracord Bundle (100 Feet)
5-In-1 Survival Whistle
Seychelle Water Filtration Bottle
Wise Fire Starter
6. Deluxe 4 Personal Survival Backpack
If you have a family of 4 and are looking for a great starter bug out bag or survival backpack then this kit is great one to consider. It is very well rounded with a great mix of essential survival supplies such as first aid kit, flashlight, matches, and an am/fm radio so you can get news about your emergency situation. In addition, it comes with emergency water pouches, water purification tablets, and nutrition bars to keep you and your family well fed and hydrated until it is safe to leave your area or rescuers come.
What is included in the surival kit

1 - Backpack
4 - 2400 Calorie Food Bar
4 - Solar Blanket
24 - Pouches of Water
4 - Dust Mask
4 - Poncho
1 - Camper's Stove
1 - Flashlight
2 - Alkaline "D" Batteries
1 - 2 Person Tent
1 - 50' Nylon Cord
1 - 12 Hr. Light Stick
1 - 54 Piece First Aid Kit
1 - Pair Leather Palm Glove
50 - Water Purification Tablets
50 - Waterproof Matches
1 - Utility Knife
1 - 5 N 1 Whistle
1 - AM/FM Radio with Batteries
Why You Need A Bug Out Bag
Now that we have covered what items to include in your BOB, it's important to be clear about the point of this whole exercise. Global climate is changing rapidly and weather patterns have become more unpredictable than ever. Even if you consider your area to be relatively safe from natural calamities, you can never be absolutely sure. Sometimes, having your essentials neatly packed in one place, even if you are trapped in your own home, can mean the difference between life and death.

With that out of the way, here are some basic facts about humans. Your body can handle up to 3 minutes of air deprivation. You can survive for about 3 hours without a roof over your head in a hostile environment. Your body can take about 3 days of dehydration and you can go almost 3 weeks without having any food. If you see a lot of "3"s in these facts, that's because this is known as the Survival Rule of 3's.
In fact, according to the Cleveland Clinic, even losing a relatively small amound of your body's water, 1.5%, can lead to you experiencing symptoms of dehydration. Which can turn a survival situation from bad to worse.

When you start kitting out your BOB, make sure to begin by taking care of the above. Once that's done, the other categories of items that you should cover are clothing, defense, light, first-aid, navigation, and other miscellaneous tools. Depending on product availability and your family configuration, you must judiciously include things that cover each of these categories, while making sure that at least some of the tools inside can be used by toddlers as well.

BOB-making should be a family exercise. This is important because in the midst of a disaster, it's not always possible to coordinate effectively. Together, you need to decide on things like how many BOBs to make and what items to include so that no one misses out on essentials. If you have a toddler, make sure he/she is familiar with at least some basic tools like a flashlight or a danger whistle.

" If you live in an area that is prone to natural disasters like tornadoes, wildfires, hurricanes, or earthquakes, the best time to get prepared is before they strike"
- Phil Bregman
Owner Safety Kits Plus
What Is The Best Way
To Build Your Bug Out Bag?
Bug-Out Bags are just a common sense thing that you should put together to be ready for anything but most of us don't. After all, it's easy to take danger lightly when we are ensconced in the thick walls of modern-day infrastructure.

However, the recent pandemic has made a lot of people reckon with the perils of taking Mother Nature lightly and how ill-prepared we are for untoward situations. If you are one of these people, get your family together and kit out your bug-out bags ASAP. You never know when you may need it.

One of the easiest ways to get started with building your BOB is to get a survival kit. We have a great selection of survival kits that will jumpstart your preparations and cover many of the essential equipment and tools you would need.

Don't Forget To Personalize Your Bug Out Bag
Always be sure to personalize your BOB to ensure you have items like medications, prescription glasses/contacts, contact information, and items your family members may need in an emergency.

Natural disasters can strike when we least expect them, so get prepared today.

Order your bug out bag or survival kit.

---
It's time to get prepared
Sign up to hear about the latest safety tips and exclusive offers
---