Be Prepared For Roadside Emergencies

Click Image to Download our Ultimate Car Emergency Checklist
Top 20 Safety & Emergency Preparedness Supplies

Flashlight or Headlamp
Batteries for Flashlight
Reflective Triangle
Road Flares
Heavy-Duty Jumper Cables
Portable Power Bank Jump Starter
Emergency Whistle
Duct Tape
Tire Pressure Gauge
Air Compressor or Fix-A-Flat Can
Bungee Cords
Flat-Head and Phillips Scrwedrivers
Multi-Function Tool
Heavy-Duty Gloves
Ponchos
A Variety of Cable Ties
Basic or Advanced First Aid Kit
Emergency Survival Blanket
Non-Perishable Food
Water (5 Year Shelf Life)
Always Be Prepared For An Emergency On The Road
If you need a jump start check out our article on How To Safely Jump Start a Car Battery for step by step details.
Our Micro Start XP-1-G2 Portable Jump Starter can easily and quickly get you back on the road.
When you find yourself in an emergency situation it is always important to remain calm and to not panic. It is a good idea if possible to contact someone and let them know your situation. If you cannot reach someone you know contact your roadside emergency service if you have one or call 911 if you do not.
Next, it is very important to ensure that your vehicle is in a safe place and to make yourself and your vehicle highly visible.
This is a good time to put on your hi-visibility safety vest, lift the hood of your car and put on your emergency flashers.
Set up your reflective triangles or warning signals to warn oncoming traffic.
Vehicles can be very dangerous so if you are not mechanically inclined and not familiar with auto care it is always best to wait for a professional to assist you.
Do not attempt to jump your car or open the radiator of a vehicle if you do not know exactly what you are doing!
Best Car Emergency Accessory, Always be Seen!
Now that you know the essential items and best car emergency accessories to have in your car emergency kit, you can jumpstart your preparedness by investing in one our approved kits. Have peace of mind on the road knowing that you have a great kit in your car in case of unexpected breakdowns, emergencies, or accidents.
Best Overall Auto First Aid Kit
Welcome to Roadie Pro Plus, the Auto First Aid Kit designed specifically for vehicles that can pretty much withstand anything. The Roadie Pro Plus includes the essential supplies of our popular Roadie First Aid Kit plus Stop the Bleed and Trauma supplies. This extremely organized and durable case is 100% waterproof, crushproof and shockproof. It may even withstand the weight of a car.
Best Basic Car Emergency Kit
The AAA Destination kit is great Basic or Starter kit. It includes really great essential items such as: jumper cables incase your battery dies, reflective safety triangle to warn other motorists you are on the side of the road, headlamp to help you see at night hands-free, a first aid kit for minor injuries, and an air inflator to help fill flat tires. This is an ideal kit if want to the essential covered.
Best Car Emergency Kit for Every Day Driving
The Road Warrior Urban kit is filled with very useful and versatile car emergency items making it the perfect kit to have in your car if you drive almost everyday of the week and take the occassional road trip. Some of the highlighted items include: a fire exntiguisher which is always good to have in your vehicle, tow ropes, first aid kit, jumper cables, reflective triangle, and emergency water packs in case you find yourself stuck on the side of the road for an extended period of time.
Best Car Emergency Kit for Winter Conditions
Harsh winter road conditions can be extremely dangerous and lead to more accidents. Be prepared for the slick road and the potential for being stuck in the elements with the AAA Winter Roadside Kit. It comes complete with a foldable shovel in case you need to dig your vehicle out of the snow, an ice scraper for clearing your windshields, extra clothing and hand warmers to help keep you warm, and an LED safety strobe to help warn other motorists you are on the side of the road.
Best Comprehensive Car Emergency Kit for All Seasons
Be prepared on the road with the Road Warrior Standard Roadside Emergency Kit. It is filled with easy to use and reliable safety items such as: a reflective vest to help keep you visible and safe on the side of the road, refecltive safety triangle, flat tire infaltor, tow rope, jumper cables, and pocket tools. This kit is even ideal for those harsh winter conditions and comes with a shovel, ice scraper, and emergency blanket. Plus many more useful items. This is by far one of our most popular kits.
Why You Should Have A Car Emergency Kit In Your Vehicle
It's important to be prepared for a roadside emergency because unexpected things can happen when you're on the road. Whether you have a flat tire, your engine overheats, or you run out of gas, being prepared can help you stay safe and avoid further complications.
According to the National Highway Traffic Safety Administration, there are over 6,000,000 reported vehicle accidents each year in the United States.
Here are some reasons why it's important to be prepared for a roadside emergency:
Safety: A roadside emergency can be dangerous, especially if you're on a busy highway or in an unfamiliar area. Being prepared can help you stay safe and avoid accidents.

Time-saving: If you have the right tools and equipment, you may be able to fix the problem yourself, saving you time and money on towing fees.

Convenience: Being prepared can help you avoid getting stranded in the middle of nowhere, which can be inconvenient and frustrating.

Peace of mind: Knowing that you have the tools and equipment you need to handle an emergency can give you peace of mind and reduce anxiety while driving.

Helping others: If you come across someone else in need of help, being prepared can allow you to assist them and possibly save their day.
Making Your Own Car Emergency Kit
Making your own car emergency kit can be easy. It is as simple as purchasing all of the essential supplies and storing them in a durable bag in your vehicle.
But as simple as it may be, most people do not take the time to build their own kits. If you do not have the time or motivation to create your own car emergency kit, then there are plenty of tried and true kits that are readily available for purchase.
It is better to have a kit in your car, than to find yourself in an emergency situation and not have the essential tools or first aid supplies at your disposal.
So if you have been putting off making your own kit, just purchase one today for every vehicle you and your family own.
Consider Weather Condition
Mother nature has a way of reminding us of who is really in charge. Think about the geographic area in which you live when considering what you might need in your emergency kit.
Do you live in an area where there is severe weather such as heavy snows, floods, hurricanes, tornados, earthquakes, or wildfires? You may need specific tools to help keep you safe.
For example, if you live in an area that is prone to harsh winter conditions then you should definitely consider including items like blankets, extra warm clothing, hand warmers, a snow shovel, and an ice-scraper.
Check out our list of the best Winter Car Emergency Kits in 2021 here.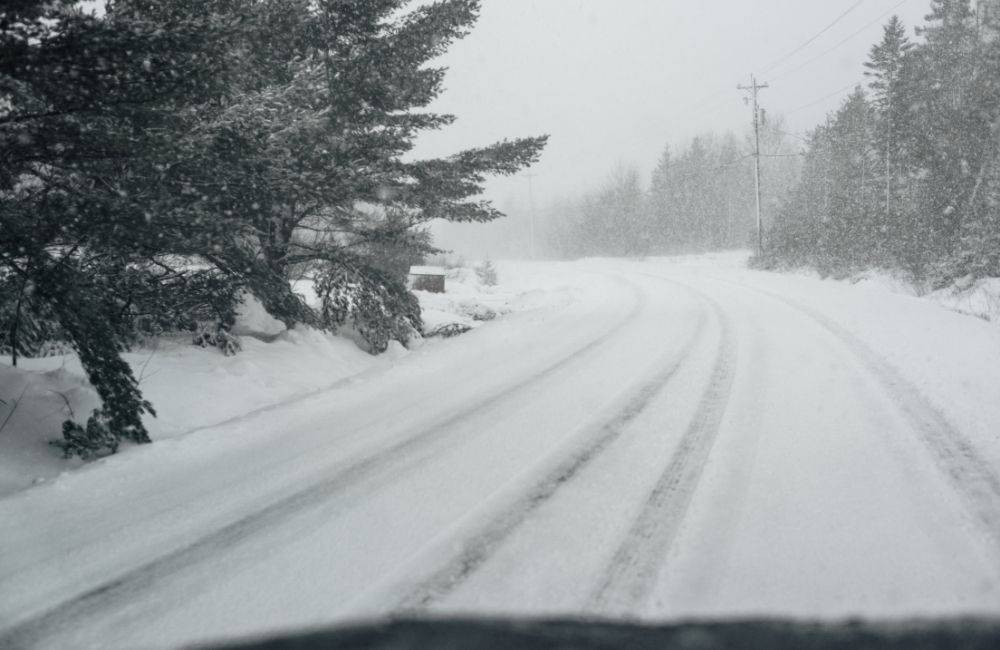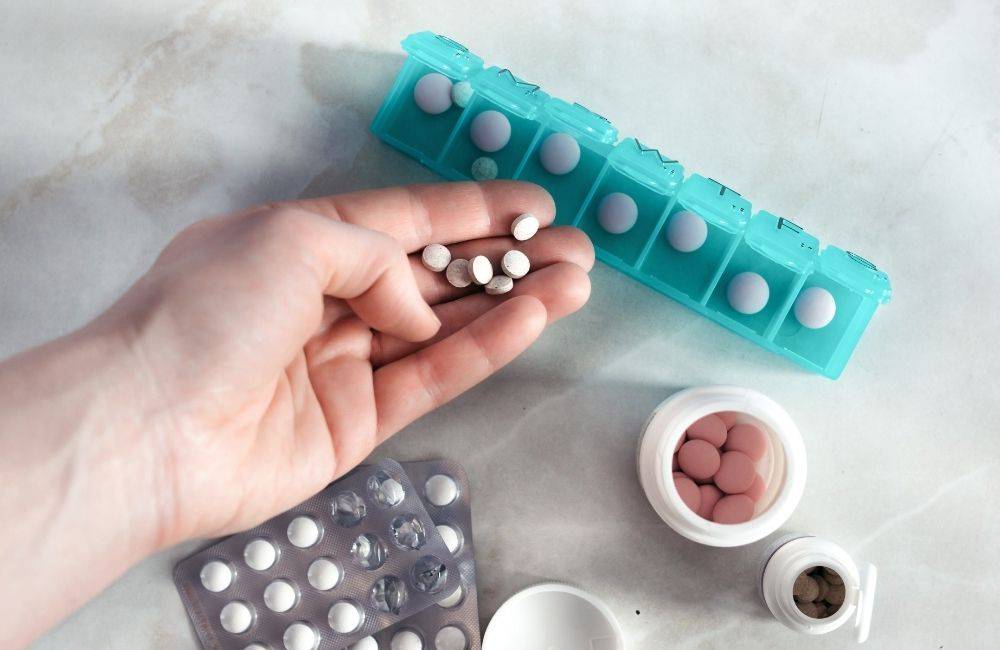 It's important to keep in mind the personal needs of family members when creating your kit. You may want to have items specific to certain members of your family if they have individual needs.
Especially when considering having medications available in the kit. If you or a member of your family require specific medications, you may consider including them in your car kit.
Storing Your Emergency Items
Store your supplies in a durable and compact storage unit. Something simple as a sturdy cardboard box might work but heavy-duty duffle bags or backpacks will keep your supplies well organized.
The last thing you need is for your supplies to go flying when you hit a pothole or get into an accident. Make sure that you can easily access your car emergency kit.
Preparing Yourself and Your Vehicle for a Roadside Emergency
Take the time on an annual basis to examine the supplies in your car emergency kit. This is a good time to replace any expired items or supplies that have been depleted.
Keeping emergency food and water with a 5 year shelf life in your kit is a great idea but alway make sure the items are not expired.
Be sure to inform other drivers of the vehicle that the kit is available if they need it.
It is best to always be prepared for the worst case scenarios. Do yourself and your family members a big favor and take the time to make your own car emergency kit today or at least purchase a stock kit that meets your needs.
Here are some great tips to help you prepare for a roadside emergency:
Keep

an

emergency

kit

in

your

vehicle

with

items

such

as

a

first

-

aid

kit

,

flares

,

jumper

cables

,

a

flashlight

,

and

a

fire

extingu

isher

.

Know

how

to

change

a

tire

and

have

the

necessary

tools

to

do

so

.

Have

an

emergency

roadside

assistance

plan

in

the

event

of

a

breakdown

or

accident

.

Make

sure

your

cell

phone

is

always

charged

and

you

have

access

to

a

charger

in

the

car

.

Have

a

list

of

emergency

contact

numbers

and

addresses

of

nearby

hospitals

,

law

enforcement

,

and

tow

truck

services

in

the

event

of

an

emergency

.

Stay

alert

and

aware

of

your

surroundings

,

especially

at

night

.

Keep

your

vehicle

in

good

condition

with

regular

maintenance

and

tune

-

ups

.

Drive

defensively

and

obey

all

traffic

laws

.

Avoid

driving

in

bad

weather

or

in

unfamiliar

areas

.

Let

someone

know

where

you

are

going

and

when

you

plan

to

arrive

.