Best First Aid Kits For Home Accidents & Injuries
Author: Safety Kits Plus | Published April 22, 2021
The goal is to be prepared for any emergency, whether it is life threatening or just a minor scrape or bruise. Being prepared for it all is even more important when you have kids. According to Stanford Children's Health, over 250,000 kids are injured each year in accidents such as falling, riding their bicycles, drowning, and airway obstructions like choking.
In addition to accidents that happen at home or on the road, you must consider the force of mother nature. Are you ready for a natural disaster? For yours and your family's safety, it is a must to keep a well-stocked first aid kit in both your home and your car at all times. Having an easily accessible first aid kit will allow you to respond to the most common injuries like scrapes, cuts, sprains, and burns.
More advanced kits will have potentially life-saving supplies for more serious emergency situations. The best first aid kits for home contain a combination of essential first aid supplies and personal items that meet your and your family's specific needs based on the activities you all enjoy doing.
Before we dive into the exact first aid kits that we highly recommend, let's first take a look at what we search for in these potentially life-saving kits.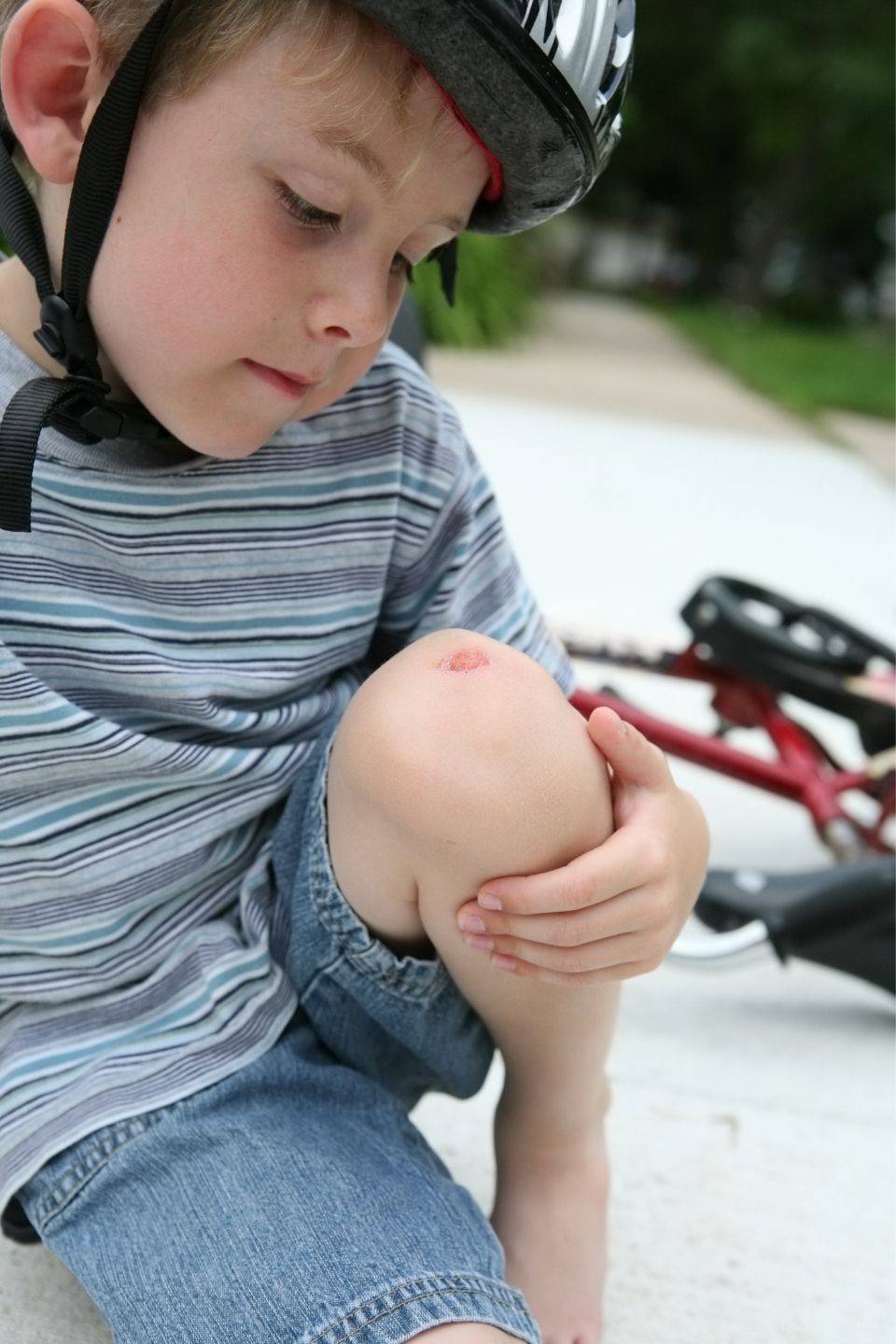 Preview Of Our Most Reliable First Aid Kits
Best Basic First Aid Kit
AAA Auto Road Trip
Best Small First Aid Kit
MyMedic Solo Kit
Best Large First Aid Kit
MyMedic MyFAK Kit
Best Sports First Aid Kit
Team Sports First Aid Kit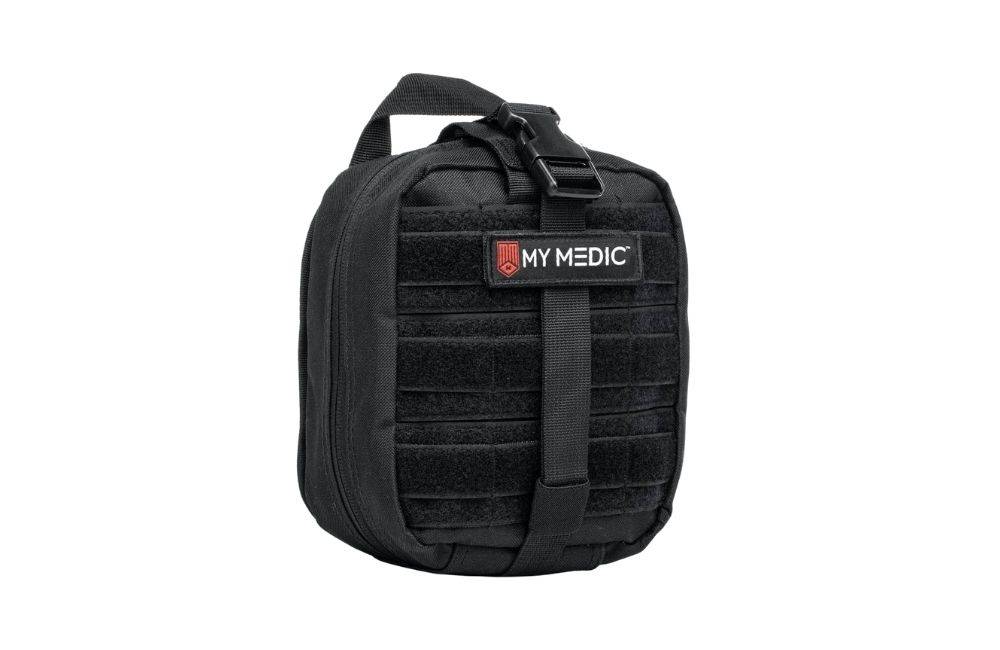 Essential Supplies For Your First Aid Kit For Home
We asked the best healthcare professionals what the first aid kits for home should contain to keep you prepared for the most common injuries and illnesses during an emergency.

They recommended the following essential first aid supplies. These supplies might just be what the doctor ordered for simple cuts, scrapes, or bruises. So be sure your first aid kit includes them.
1. Bandages
2. Sterile Gauze
3. Pads
4. Antibiotic Ointment
5. Elastic Wraps
6. Antiseptic Wipes
7. Burn Gels
8. Medical Gloves
9. Tweezer
10. Scissors or Shears
11. Burn Ointment
12. Alcohol Pads
13. Sting Relief
14. Adhesive Tape
15. Pain Relievers
16. Hydration Tablets
17. Instant Cold Packs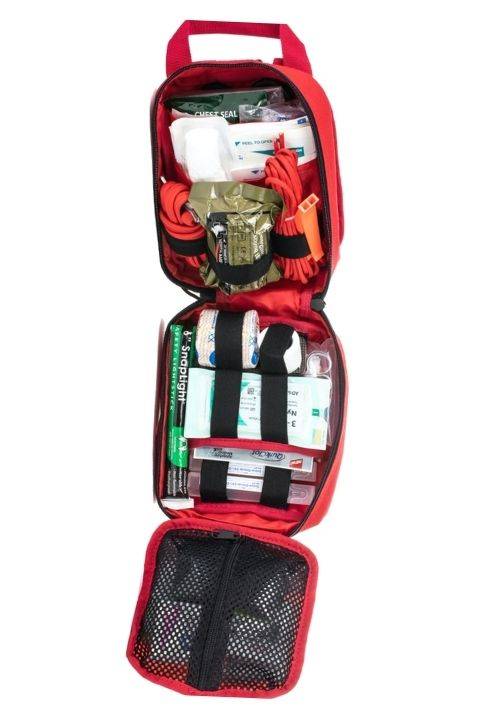 While these essential items will cover the basics, there are many more advanced supplies that when used with the proper training can help save lives. They would include items such as; tourniquets, CPR shields, chest seals, nasal airway tubes, stitch kits, scalpels, and splints.
Personalize Your First Aid Kits
While choosing the best first aid kit for you and your family, keep in mind that no matter how basic or advanced the kit is, you should add items specific to you and your family's needs to it. Especially, when you are preparing for natural disaster situations where you may be waiting for help for a significant amount of time, or if you are stranded on the side of a remote road.
Medications To Keep In Your First Aid Kit
If family members are on specific medications it is a good idea to keep them handy in all your first aid kits. You never know when a family member may be in need of their medication. It is also important to keep these medications out of the hands of young ones so be sure to keep your kits out of the reach of children.
If family members have severe allergies it is a good idea to keep a set of EpiPen's stocked in your first aid kit. An EpiPen dispenses epinephrine which is a lifesaving medication used when someone is experiencing a severe allergic reaction. This medication should be prescribed by a physician.
Add Emergency Contact Information Inside Your Kit
It is a good idea to keep medical history forms for those members of your family whose medical history may be important when considering treatment. Having a small notepad and writing utensil in your first aid kits will be useful if notes are needed.

Emergency phone numbers of those in the household or of family healthcare providers such as your family physician or the poison help line are also a good idea to keep accessible in your first aid kits.
Searching for emergency numbers in the heat of a moment is not ideal. This can help reduce stress in the event of an emergency situation.
The Best First Aid Kits For Home That We Could Find:
---
The Best Basic First Aid Kit
Having even just a basic first aid kit on hand in case of an emergency can be very helpful. At Safety Kits Plus, we believe having something is better than having nothing, and highly recommend that you have at least a basic kit at your disposal. The AAA Auto Road Trip First Aid Kit is a great starter kit for your car and has enough essential supplies to help you in your home as well.  

---
The Best Small First Aid Kit
Coming in at 8" x 5.5" x 2.5" and only weighing 9 ounces, Mymedic's The Solo First Aid Kitis our choice for the best compact first aid kit. It will easily fit in the glove box of your car, in your kitchen cabinet, or even in your backpack on an adventure. The kit has over 45 essential first aid supplies and the case is water-resistant. There is a Basic and an Advanced version of the kit, and they are both available in a variety of fun colors. These kits are the perfect starter first aid kit.

---
The Best Large First Aid Kit
The Mymedic MyFAK first aid kit is our favorite kit if you are looking for a bigger first aid kit. This kit goes above and beyond just essential first aid supplies with items to address sprains and fractures, burns, and hydration. Over 100 first aid and trauma supplies make this first aid kit a top choice with the experts. This kit also comes in a Basic andAdvancedversion, so you can choose based on your level of usual activities and adventures.

---
The Best Sports First Aid Kit
We are highlighting the Team Sports Coach's first aid kit because it simply has an outstanding assortment of essential first aid supplies. The sturdy bag is easily transferred from your car to the sporting event.

This unit should be in the trunk of every team sport coach and also parents of athletes should keep this unit handy. Instant cold packs and a wide assortment of bandages and ointments make this unit our top pick for the best sports first aid kit.


Customizing Your First Aid Kits
You can customize your first aid kits in any way you like. You are not limited to the essential items we have listed above, those are recommendations for a starter kit. The best first aid kits for safety at home or in the car are going to have flashlights, solar chargers for your phone, emergency water, emergency food bars and maybe a hand crank radio. Get creative and be prepared for the unexpected.
Check Your First Aid Kit Annually
Once a year be sure to check all the first aid kits to be sure none of the items have expired or gone bad. It is a good time to replace batteries in anything that needs them.
This is also a great time to remind family members and friends where the first aid kits are located and anything specific about the kits you think they should be aware of.
Read More Ways To Get Prepared